Meet Sierra
---
Hey Hey!☺
I'm Sierra and I look forward to the opportunity to teach you a bit about strings. But first, here's a little about me.
I'm a military spouse, a mom of 2 tiny humans, and I am absolutely petrified of spiders. I fell in love with music at an early age. I began playing the cello in 3rd grade after a visit to our school from the Atlanta Symphony Orchestra- yes, I was the kid you saw coming down the hall with an instrument twice their size on their back. I stuck with it throughout my school years and ultimately decided I wanted to pursue music professionally. In 2017, I graduated from Northern Arizona University with Bachelor of Arts with a concentration in music performance, but I found my calling in teaching after volunteering as a student-teacher at F.E. Warren AFB youth center.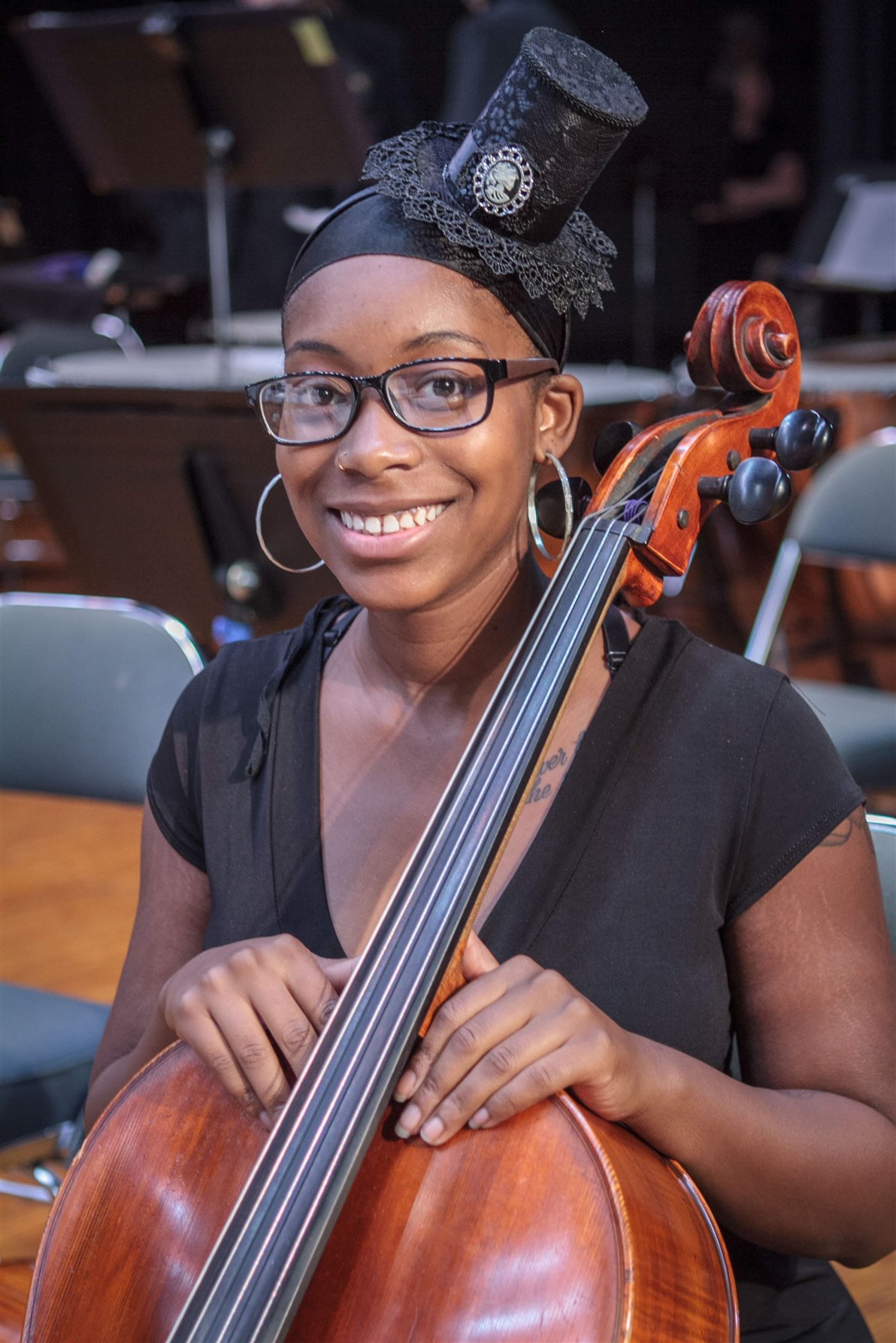 After leaving FEW, we found ourselves at Patrick AFB in Florida where I played in the Melbourne Community Orchestra and was given an opportunity to work for the Brevard county school district as a music enrichment teacher. From there I partnered with the county and began giving private lessons through the community rec centers. After the birth of our son, I decided to take a break, that is until we moved to Spangdahlem.
Now I am here hoping to spark the same passion and love for music in you. My belief, is that music education provides more than learning how to play an instrument. It opens up pathways to new worlds and hobbies unknown.

I am passionate about nurturing the growth of new musicians (young and otherwise), music lovers, and future patrons of the arts. I am determined to arm my students with the tools to become great thinkers, citizens, and lifelong lovers and supporters of the arts.
I look forward to playing with you! ♫♪